jueves, 21 de septiembre de 2017
Corporate Europe Observatori
Huge splash in the Guardian and many other outlets this morning on glyphosate.

The European Food Safety Authority's (EFSA) final assessment report,
which the European Commission uses to justify its proposal to reautorise
glyphosate for 10 years in the EU, has largely been copy-pasted from an
industry report.
Copy-pasted!

The original lines stem from an industry report which the pesticide
lobby group Glyphosate Task Force submitted to the agency as part of the
normal procedure – but the EU agency hardly changed a word!
One
of the most scandalous features: EFSA adopted the pesticide industry's
analysis of the available independent scientific literature, which
dismissed the significance of all the results finding harm. Having
assessed the very same independent studies, the World Health
Organisation's International Agency for Research on Cancer came to the
exact opposite conclusion: they considered glyphosate a likely
carcinogen.
The urgent need to reform the EU's pesticides
assessment system could hardly be made clearer than by the
ever-expanding glyphosate scandal. Not relying on industry's studies and
interpretations of independent data would be a good first step,
wouldn't it?

miércoles, 20 de septiembre de 2017
« The Amazon Post, which hasn't published a leaked doc in Russian this century, peddles conspiracy theory as news. »
➻ http://bit.ly/2jIACC0
Wikileaks releases 'Spy Files: Russia' detailing shadowy mass surveillance program


By Carey Gillam
Three years ago this month Monsanto executives realized they had a big problem on their hands.
It was September 2014 and the company's top-selling chemical, the weed killer called glyphosate that is the foundation for Monsanto's branded Roundup
products, had been selected as one among a handful of pesticides to
undergo scrutiny by the World Health Organization's International Agency
for Research on Cancer (IARC). Monsanto had spent decades fending off
concerns about the safety of glyphosate and decrying scientific research
indicating the chemical might cause cancer or other diseases. And even
though the IARC review was still months away, Monsanto's own scientists
knew what the outcome would likely be—and they knew it wouldn't be good.

Internal company records show not just the level of
fear Monsanto had over the impending review, but notably that company
officials fully expected IARC scientists would find at least some cancer
connections to glyphosate. Company scientists discussed the
"vulnerability" that surrounded their efforts to defend glyphosate amid
multiple unfavorable research findings in studies of people and animals
exposed to the weed killer. In addition to epidemiology studies, "we
also have potential vulnerabilities in the other areas that IARC will
consider, namely, exposure, genetox and mode of action…" a Monsanto
scientist wrote in October 2014.
That same email discussed a need to find allies and arrange funding for
a "fight"—all months before the IARC meeting in March 2015.
And
Monsanto predicted internally before IARC even met that the review of
the scientific evidence would result in a decision that glyphosate
"possibly" was carcinogenic or "probably" was. Monsanto officials had
forecast the IARC decision in an internal "preparedness" plan
that warned colleagues to "assume and prepare for the outcome..." The
document shows Monsanto thought it most likely that IARC would peg
glyphosate as a "possible human carcinogen." The rating of probable
carcinogen was "possible but less likely," the Monsanto memo stated.
IARC ultimately did classify glyphosate as "probably carcinogenic to humans."
As
the IARC meeting loomed, the internal documents show that Monsanto did
not wait for the actual IARC decision before acting. It enlisted teams
of PR and lobbying experts, scientists and others in a plan aimed at
creating what was designed to appear as a storm of "outcry" and
"outrage" to follow the IARC classification. IARC had a history of
"questionable and politically charged rulings," the Monsanto memo said.

SPAIN AGAINST THE CATALONIA NATION
🎥

Citizens gather in front of Catalonia's Economy Dpt. Spain's Guardia Civil raids 22 buildings in anti-ref operation goo.gl/HsVwcp ~~
VIDEO


SPAIN AGAINST TE CATALONIA NATION
VIDEO
Spain's Guardia Civil raids Catalan government offices in big anti-referendum operation
Officers arrest 13 Catalan high-ranking officials in big anti-referendum operation



'I quite like that the word both describes a belief system, and simultaneously insults that same belief system.'
Have a laugh at some of our world's problems with comedian Chris Coltrane.

Hurricanes and extreme weather do not discriminate, but they make landfall on societies that do.
Disasters are hardly ever entirely 'natural'.

'Are you a police officer or do you work for the mine?'

MARK TALIANO: In terms of Western military strategy, little has changed
except that now Syria and its allies are very close to restoring Syria's
sovereignty and its territorial integrity, as they crush the
"opposition", all of whom are supported by the West and its allies.

My
latest: Israel has quietly revoked the citizenship of thousands of
members of its large Palestinian minority, highlighting that decades of
demographic war against Palestinians – even inside Israel – are far from
over.

Chris Hedges offers a fine overview of the ways the corporate state
is reasserting its role as information gatekeeper to suppress media
platforms that threaten its interests by
telling the truth. We are being herded back into the information dark
ages, just as neoliberal capitalism plunges into terminal crisis.
The whole article is important, but here are a few nuggets from Hedges:

A de facto blacklist, especially in universities and the press, was
used to discredit intellectuals, radicals and activists who decried the
idea of the nation prostrating itself before the dictates of the
marketplace and condemned the crimes of imperialism, some of the best
known being Howard Zinn, Noam Chomsky, Sheldon Wolin, Ward Churchill,
Nader, Angela Davis and Edward Said. These critics were permitted to
exist only on the margins of society, often outside of institutions, and
many had trouble making a living.
The financial meltdown of 2008
not only devastated the global economy, it exposed the lies propagated
by those advocating globalization. Among these lies: that salaries of
workers would rise, democracy would spread across the globe, the tech
industry would replace manufacturing as a source of worker income, the
middle class would flourish, and global communities would prosper. After
2008 it became clear that the "free market" is a scam, a zombie
ideology by which workers and communities are ravaged by predatory
capitalists and assets are funneled upward into the hands of the global 1
percent. ...
The corporate state was in crisis at the end of the
Obama presidency. It was widely hated. It became vulnerable to attacks
by the critics it had pushed to the fringes. Most vulnerable was the
Democratic Party establishment, which claims to defend the rights of
working men and women and protect civil liberties. This is why the
Democratic Party is so zealous in its efforts to discredit its critics
as stooges for Moscow and to charge that Russian interference caused its
election defeat. ...
In the name of combating Russia-inspired
"fake news," Google, Facebook, Twitter, The New York Times, The
Washington Post, BuzzFeed News, Agence France-Presse and CNN in April
imposed algorithms or filters, overseen by "evaluators," that hunt for
key words such as "U.S. military," "inequality" and "socialism," along
with personal names such as Julian Assange and Laura Poitras, the
filmmaker. Ben Gomes, Google's vice president for search engineering,
says Google has amassed some 10,000 "evaluators" to determine the
"quality" and veracity of websites. Internet users doing searches on
Google, since the algorithms were put in place, are diverted from sites
such as Truthdig and directed to mainstream publications such as The New
York Times. The news organizations and corporations that are imposing
this censorship have strong links to the Democratic Party. They are
cheerleaders for American imperial projects and global capitalism.
Because they are struggling in the new media environment for
profitability, they have an economic incentive to be part of the witch
hunt. ...
The latest salvo came last week. It is the most
ominous. The Department of Justice called on RT America and its
"associates"—which may mean people like me—to register under the Foreign
Agent Registration Act. No doubt, the corporate state knows that most
of us will not register as foreign agents, meaning we will be banished
from the airwaves. This, I expect, is the intent. The government will
not stop with RT. The FBI has been handed the authority to determine who
is a "legitimate" journalist and who is not. It will use this authority
to decimate the left.
This is a war of ideas. The corporate
state cannot compete honestly in this contest. It will do what all
despotic regimes do—govern through wholesale surveillance, lies,
blacklists, false accusations of treason, heavy-handed censorship and,
eventually, violence.

SPAIN AGAINST THE CATALONIA NATION
Spontaneous peaceful rally against Guardia Civil's raids forces police to cut off flow in some BCN center streets https://goo.gl/HsVwcp. ~~~
Officers arrest 12 Catalan high-ranking officials in big anti-referendum operation

martes, 19 de septiembre de 2017
SPAIN AGAINST THE CATALONIA NATION
Spain's Guardia Civil in search of census cards and polling supervisor notices
Protest in front of one of the offices raided near Barcelona
"
In Spain, the conservative prime minister is trying to emulate the
Spanish fascist dictator Generalissimo Francisco Franco in making
threats against Catalonia's independence wishes. "

Rien ne va plus au Togo, petit pays d'à peine 8 millions d'habitants,
pris en sandwich entre le Ghana et le Bénin. Les libertés civiles dont
jouissent les citoyens de ces deux pays
depuis le début des années 1990 et les nombreuses alternances
démocratiques qu'ils ont connues n'ont toujours pas déteint sur leur
voisin : le Togo abrite désormais le dernier régime familial autoritaire
d'Afrique de l'Ouest.
Depuis le milieu du XIXe siècle, les journaux radicaux se multiplient en
France au nez et à la barbe de l'État. Incapable de juguler cette
propagation, le pouvoir fait voter une
loi, le 29 juillet 1881, qui, tout en proclamant la liberté
d'expression, abandonne les médias (mais aussi l'imprimerie,
l'affichage, l'édition, le colportage) à la tutelle des patrons de
presse.
En décembre 2013, de violents affrontements ont opposé les forces de
police boliviennes à des enfants descendus dans la rue pour exiger le
droit de travailler. Se disant «à leur
écoute», le président Evo Morales, célébré comme l'un des dirigeants les
plus progressistes du continent américain, a décidé d'abaisser l'âge
légal du travail de 14 à 10 ans. C'est peu dire que la décision a
surpris…
María Royo Barrera. – Retourner les briques encore fraîches est un
travail que l'on destine aux enfants, moins lourds que les adultes.
Huachipa, province de Lima, Pérou, 2012
Un syndicaliste allemand : «On espère que les syndicats français ne
répéteront pas nos erreurs et sauront se montrer plus offensifs que
nous» — www.monde-diplomatique.fr/57833
" Spain's Government Is Trying to Prevent Catalans' Independence Vote "

Our founder and senior editor, Zain Raza, recently appeared on Press TV, Iran's largest international news and documentary network, to talk about the role of technology and the Universal Basic Income also known as Bedingungsloses Grundeinkommen in Germany. Mark Zuckerberg, Jenna Van Draanen and host of other participants also provided their perspectives in this program.
The Sarin Bomb Crater That Wasn't


The UN commission report refers to the crater as a "hole," commenting
that it was "too small to be a crater," but pronounces it consistent
with a chemical weapon. Without any reference to a source of evidence,
it refers to the two pieces of metal as "two parts of the bomb."
Although it admits to being "unable to determine the exact type of
chemical bomb used," it declared the two pieces of metal to be
"consistent with sarin bomb produced by the former Soviet Union in the
250kg-class of bombs."

New Canadian study: Autism-Aluminum adjuvant link corroborated

In the December 2017 issue of the Journal of Inorganic Biochemistry and
released online today, Dr. Christopher Shaw and colleagues at the
University of British Columbia have established convincing biological
evidence linking aluminum adjuvant used in vaccines to autism.

"This is the paper I have been waiting for. This paper reports
measurements of cytokines in the brains of animals injected with
aluminum adjuvant as neonates. The same cytokines are elevated as in
human autism. IL-6 and CCL2/MCP-1 are elevated for example. Male animals
are more strongly affected. It's a perfect match to human autism."

VANCOUVER, British Columbia — Just two weeks ago, I wrote about a study
from France that raised major concerns about aluminum adjuvant used in
vaccines. The French study authors wrote: "Concerns about its [aluminum
adjuvant's] safety emerged following recognition of its unexpectedly
long-lasting biopersistence within immune cells in some individuals, and
reports of chronic fatigue syndrome, cognitive dysfunction, myalgia,
dysautonomia and autoimmune/inflammatory features temporally linked to
multiple Al [aluminum]-containing vaccine administrations."
In a
nutshell, the French study found that when smaller doses of aluminum
adjuvant were consistently injected over a short period of time — like
during childhood vaccinations —the aluminum was more likely to end up in
the brain, and the French scientists issued a stern warning about the
use of aluminum adjuvant in vaccines:
In the context of massive
development of vaccine-based strategies worldwide, the present study may
suggest that aluminium adjuvant toxicokinetics and safety require
reevaluation.
Canadian researchers establish direct link

In the December 2017 issue of the Journal of Inorganic Biochemistry and
released online today, Dr. Christopher Shaw and colleagues have
established convincing biological evidence linking aluminum adjuvant to
autism. The study's title alone should cause concern for parents
everywhere:
Subcutaneous injections of aluminum at vaccine adjuvant
levels activate innate immune genes in mouse brain that are homologous
with biomarkers of autism
As the study authors state:
"It
thus appears that Al [aluminum adjuvant] triggered innate immune system
activation and altered cholinergic activity in male mice, observations
which are consistent with those in autism. Female mice were less
susceptible to Al exposure as only the expression levels of NF-κB
inhibitor and TNFA were altered. Regional patterns of gene expression
alterations also exhibited gender differences, as frontal cortex was the
most affected area in males and cerebellum in females. Thus, Al
adjuvant promotes brain inflammation and males appear to be more
susceptible to Al′s toxic effects."
It's critical to note that
the researchers found gender differences in how the mice responded, with
male mice showing higher susceptibility, which is consistent with what
we are seeing in autism: roughly 80% of the cases are boys.
The
Canadian researchers included a diagram in their study that showed how
aluminum adjuvant can contribute to an inflammatory cascade in the brain
that leads to autism.
What does this mean in plain English?

Six months ago, I wrote an article about how close it appeared
international scientists were to establishing a clear biological basis
for how aluminum adjuvant can create autism. My article has been read
more than 250,000 times, and I have heard from scientists from all over
the world (most unwilling to let me quote them in public, which is its
own great tragedy), including a scientist who has created a great
website called Vaccine Papers. I asked "VP" about the importance of this
study, and words were not minced:
This is the paper I have been waiting for.

This paper reports measurements of cytokines in the brains of animals
injected with aluminum adjuvant as neonates. The same cytokines are
elevated as in human autism. IL-6 and CCL2/MCP-1 are elevated for
example. Male animals are more strongly affected. It's a perfect match
to human autism.
The paper includes a number of strong statements about vaccine causality.

This paper is hugely important because it shows IL-6 elevation in the
brain, which of course provides a firm link to the immune activation
literature. It is strong evidence supporting the al adjuvant IL-6 autism
hypothesis.
Vaccines are given to babies during key phases of brain development
-BY J.B. HANDLEY September 18, 2017



Posted on November 30, 2016


Recent revelations regarding pedophile rings run by and for the rich
and powerful show that these are not isolated incidents and part of a
systemic, global problem targeting defenseless children.


Pedophilia scandals continue to emerge around the world year after
year while the corporate media and law enforcement agencies alike fail
to treat the sexual exploitation of minors as
a global, systemic problem. As the number of child abuse scandals
involving the rich and powerful continue to grow, it is becoming
impossible to cover up that these instances of child sexual abuse and
exploitation are globally organized and often run by the very same
people who greatly influence society and politics. The entertainment
industry, powerful political centers, and even organized religion have
been shown to be major centers where this horrific abuse has been
enabled and widely accepted among the "elites" and other powerful
individuals that dominate these institutions. What follows are several
examples of the widespread depravity practiced by some of the world's
most powerful people.

Global hunger can only be eradicated by putting an end to the
contradictions of capitalism and replacing it with an economic system
based upon social need. The UN may sound
the alarm bell about widespread undernourishment, but only the struggle
of a united international working class can put an end to it.
Imagine telling the family of a fallen soldier they died to ensure Saudi
hegemony in the Gulf, an eternal Guantanamo, or the spread of terror
groups and refugees.
(Photo: Jason Fudge / Flickr)
"I can't shut up. I can't stay silent faced with all that is happening
to my people. We are fighting for our lands, for our water, for our
lives."
Destruction of rainforest in West Kalimantan, Borneo paves way for palm oil plantation. (Photo: David Gilbert/RAN)
The Mexican FEMSA-run bottling company operating the Coca-Cola plant in the region is said to have consumed at least 1.08 million liters of water per day in 2016.

Named 'Highrise,' the tool is the latest disclosed in a series of leaks named 'Vault7,' which Wikileaks claims come from within the CIA.
Described in a statement [*] from

#

WikiLeaks

as an Android application, 'Highrise' provides a redirector function for SMS messaging.
[*] https://wikileaks.org/vault7/#Highrise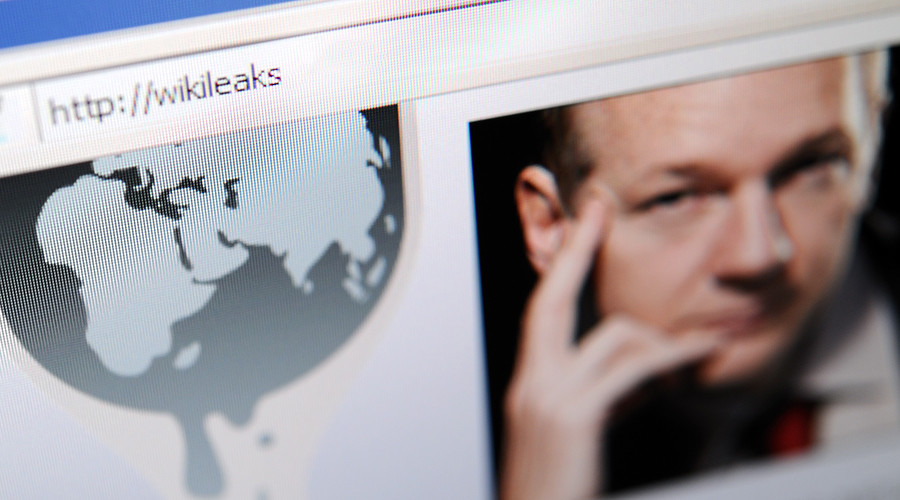 Named 'Highrise,' the tool is the latest disclosed in a series of leaks
named 'Vault7,' which Wikileaks claims come from within the CIA.
Described in a statement [*] from

#

WikiLeaks

as an Android application, 'Highrise' provides a redirector function for SMS messaging.
[*] https://wikileaks.org/vault7/#Highrise ~~

Frédéric Lordon
: «On ne s'intéresse pas assez à la littérature managériale. Bien à
tort. Quand la fusion organique du capital et de l'État a atteint le
stade Macron, c'est une littérature politique.»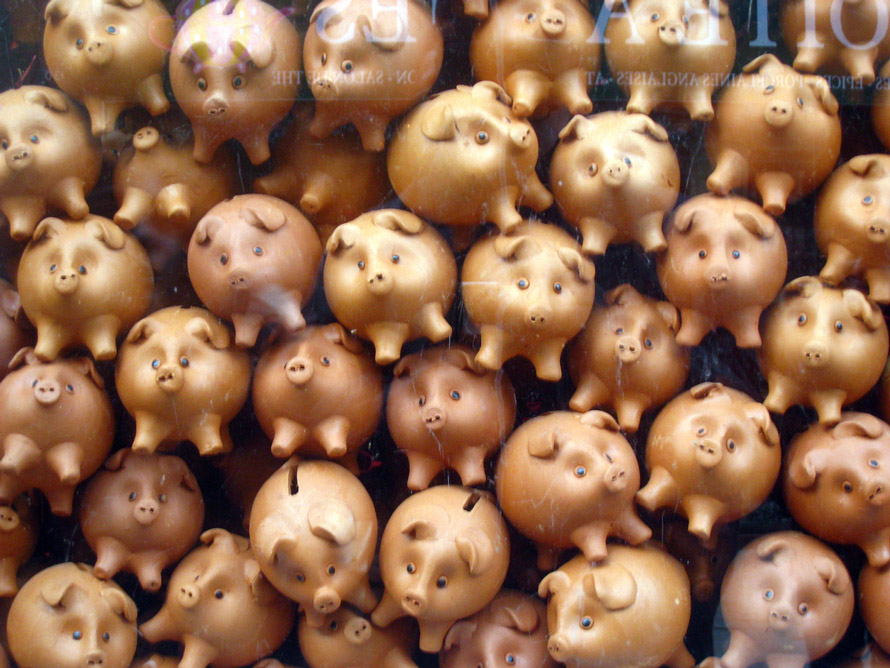 cc groume. — Cf. Gilles Châtelet, « Relire Marcuse pour ne pas vivre comme des porcs », Le Monde diplomatique, août 1998.

History the State doesn't want you to know about..

🎥

18-Sept-17 TV News: 'Raids and confiscations continue' - Check out tonight's show!

➡️

https://goo.gl/2V3ge8. ~~~~

Spain's Guardia Civil has raided two delivery service plants near BCN searching for referendum material

➡️

https://goo.gl/Pw9uwY

The issue is not whether a new Constitution is needed or not. It is the
fundamental and inalienable right of the people to determine the
economic, social, political and cultural
system in which they choose to live. But that choice will be their
choice only if it is freely made, not with a gun pointed at their heads.
Today, Sri Lanka finds itself practically under a form of tutelage to
the US, a global power whose strategic objective is to maintain its
global hegemony.